Running a business can be a complex and time-consuming activity.
Choosing the right tools to help run your business can have a major impact on your efficiency and overall productivity.
The following 19 tools are ones I use every day at SEO Maverick to make my life easier and to save myself some money in the process.
Websites/Blogs
1. WordPress
WordPress is an open source content management system (CMS) originally designed for creating blogs. It has now turned into the industry standard website CMS platform.
Website: http://www.wordpress.org
Analytics
2. Google Analytics
The "free" enterprise wide web analytics platform. Very easy to use and pretty much the industry standard for website analytics.
Website: http://www.google.com/analytics
3. Crazy Egg
Heat mapping software that shows you where people are clicking on your website. Very useful for conversion rate optimising and getting a visual on how visitors are interacting with your website.
Website: http://www.crazyegg.com
4. Click Tale
Record your users as they visit your site and then watch the video and analyse their behaviour.
Online Stores
5. Shopify
Shopify is a great lightweight online store and E-Commerce platform for smaller online retailers.
Website: http://www.shopify.com
6. Magento
A larger and more complex E-Commerce content management system for online retail stores. There are a number of excellent templates out there that can help you style your online store without knowing too much code.
Website: http://www.magentocommerce.com
SEO
We couldn't have a list on the SEO Maverick blog without including some excellent SEO tools for small businesses!
7. SEO for Firefox
Useful Firefox plugin to help you gauge the competitiveness of your market by looking at the search results for any given keyword.
Website: http://tools.seobook.com/firefox/seo-for-firefox.html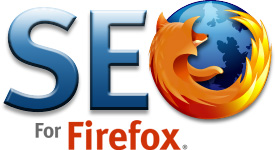 8. Rank Checker
I have written about how to check your website rankings previously, and this is one of the best tools for quickly checking your website's rankings against your competitors.
Website: http://tools.seobook.com/firefox/rank-checker/
9. Screaming Frog SEO Spider
This great tool helps you identify a number of web crawling issues with your website. It identifies broken links, 404 errors and can help you build your XML sitemap.
Website: http://www.screamingfrog.co.uk/seo-spider/
Accounting
10. Freshbooks
The easiest way to keep track of your income and expenditure using an online tool. You can generate your own branded invoices and do all of your accounting using this tool. Highly recommended.
Project Management Tools
11. Basecamp
The best project management and online collaboration website out there.
Website: https://basecamp.com
12. Google Apps
13. Dropbox
A cloud sharing website that allows you to upload/download files and share them with your clients. Ideal for any collaboration assignment.
Website: http://www.dropbox.com
Email Marketing
14. Mailchimp
Email marketing platform – best in the business.
Website: http://www.mailchimp.com
Other Excellent Tools
15. Gmail
Cloud email platform where you can host and manage your emails from anywhere. No need for Outlook when you use Gmail.
Website: http://www.gmail.com
16. Jing
Screen capture program. Great for taking screengrabs of screencasts of what you are seeing on your computer.
Website: http://www.techsmith.com/jing.html
17. Filezilla
Free open source FTP client. Easy to access the backend of your website and update files and templates.
Website: http://filezilla-project.org
18. Paypal
Great payment gateway for online merchants to send and receive funds.
Website: http://www.paypal.com
Social Media
19. Hootsuite
Manage your social media profiles from one single dashboard.
Website: http://hootsuite.com
Have any other programs that could be added to the list? Feel free to add them in the comments!